No matter what area of the country you live in, coastal destinations are at the top of the list for summer vacations. Peace and relaxation are most often the focus of a beach trip and should be the main focus when deciding on decor for a beach home. 

One of the newest units to come under our rental program at Caribe Resort is B1116. The owners completed the remodeling with simplistic, modern decor. We'll focus on color scheme, furniture and staple pieces to show what makes this condo perfect for your next beach getaway.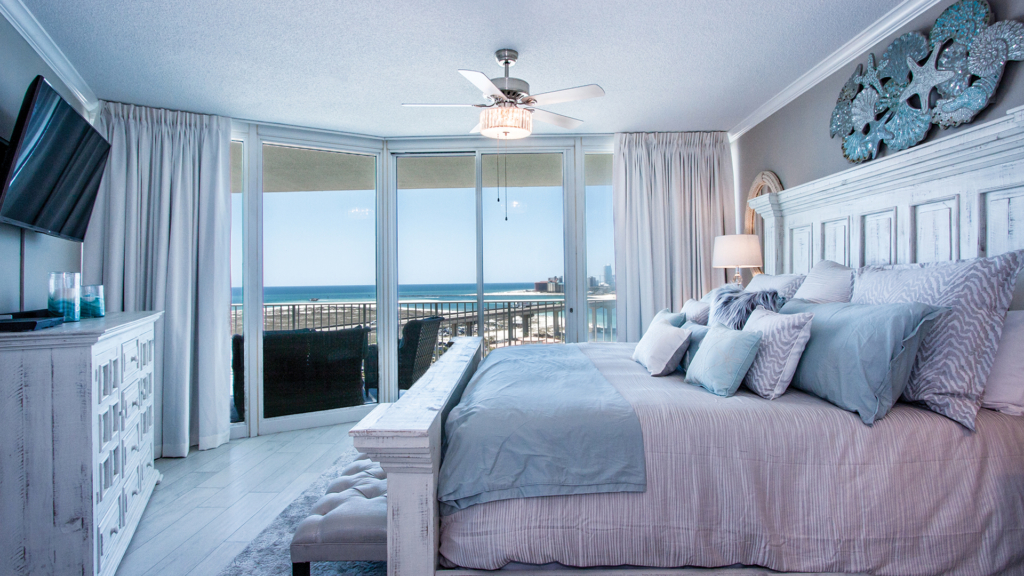 Grey walls and white furniture
The owners decided to go with a soft grey for the walls and white for most of the furniture. This brightens up the room and allows the statement décor pieces to be the focus of the space. They used gold and various shades of light blue and teal as pops of color throughout the condo. The bright colors and white furniture stand out in contrast to the neutral, grey walls.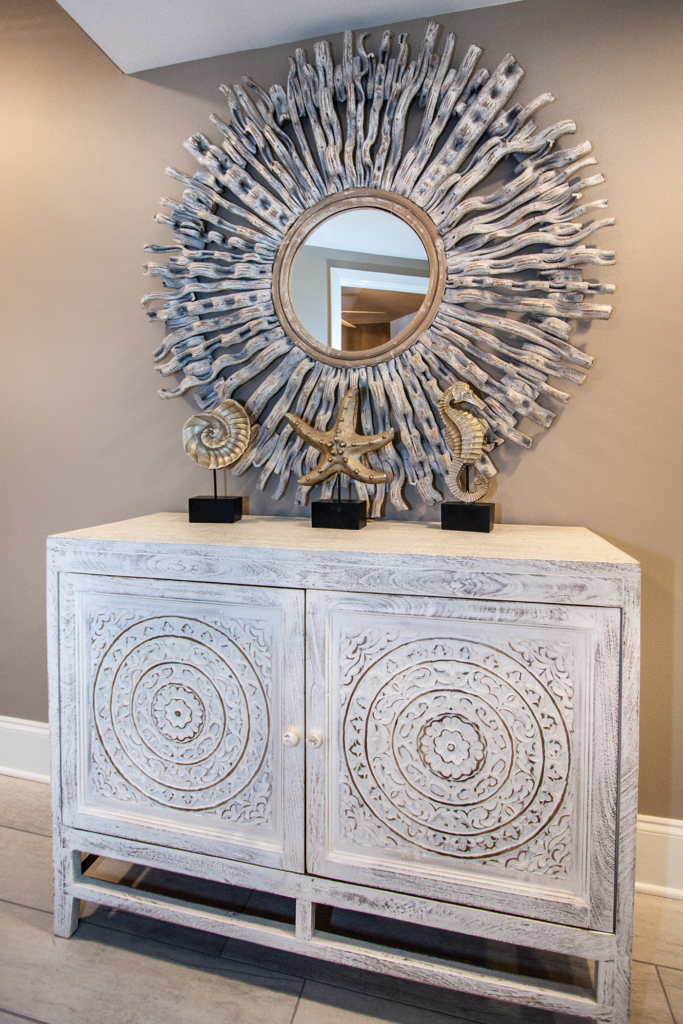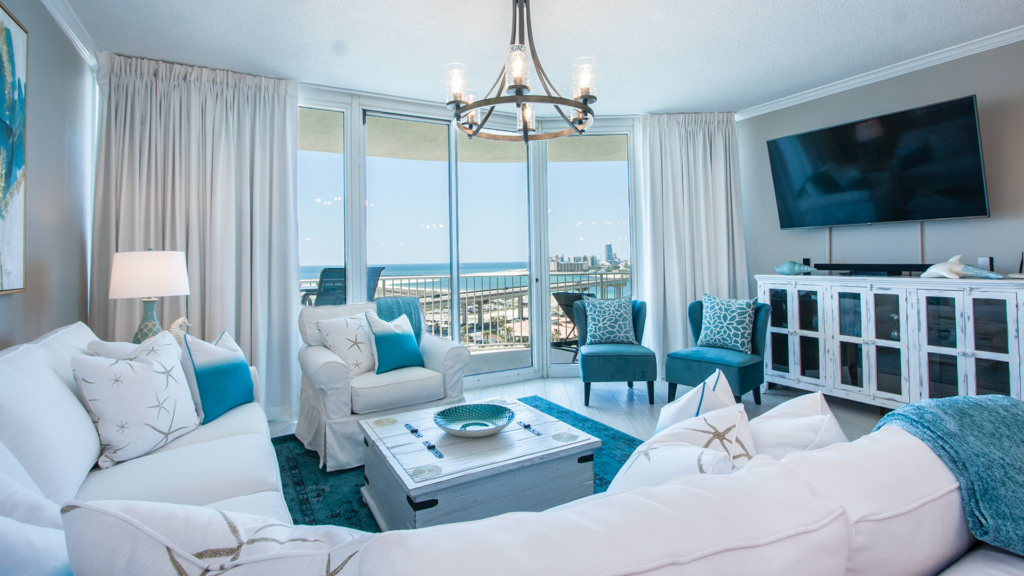 Rustic Vibes and Teal Accents
The furniture pieces give the space a bright, rustic vibe. The driftwood mirror as a staple piece in the entryway makes a chic first impression when entering this condo. From the entertainment center to the dining table and bar chairs, the white-wash style provides a simple sense of elegance. The owners chose an L-shaped sectional sofa for the living room with dark teal arm chairs as accent pieces. Hombre throw pillows on the couch closely match the accent chairs, complementing the sofa. The art piece behind the sofa brings in the focus of the living room. Gold and dark teal colors in the painting make the room pop with color and tie the room together with the chairs and sofa, the center of the living space.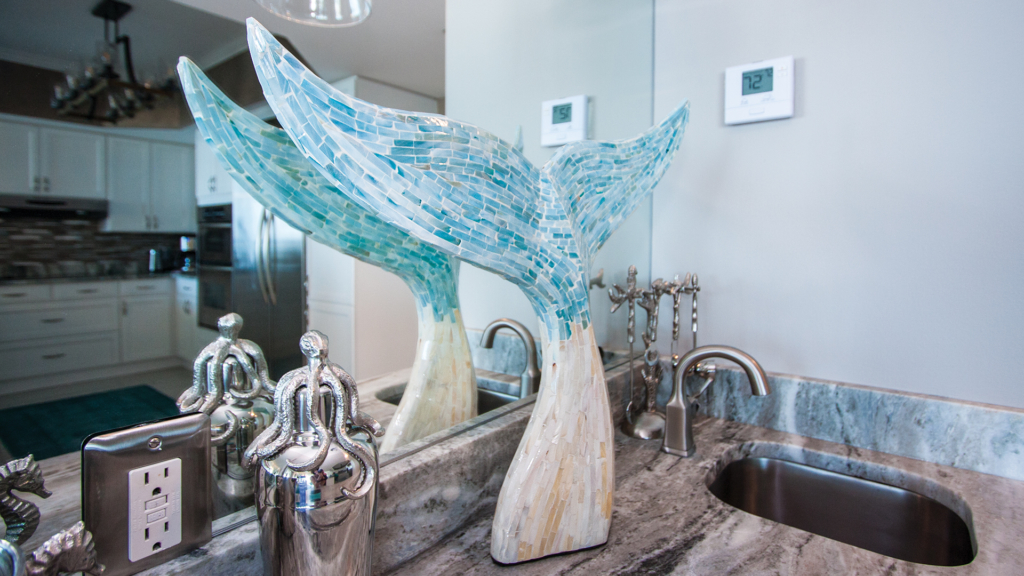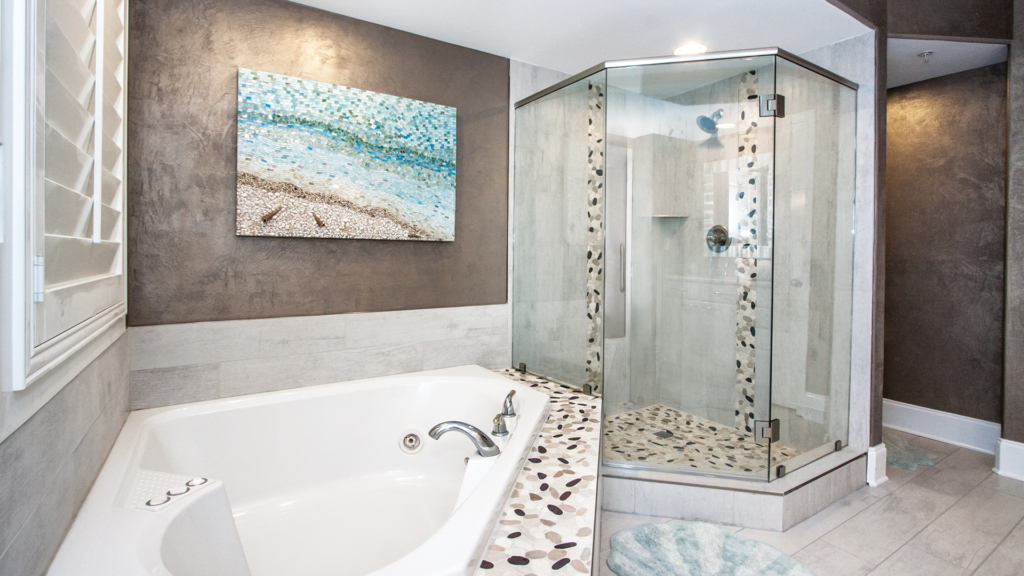 Aquatic Shapes and Artistic Details
The broken glass pieces provide an atmosphere of modern sophistication. They enhance the theme of beach décor with aquatic-inspired shapes of a mermaid tail, dolphin, starfish, and picture of ocean waves. The variation of the white wood and dark pebble tiles create a nice contrast of textures to make the bathroom visually engaging.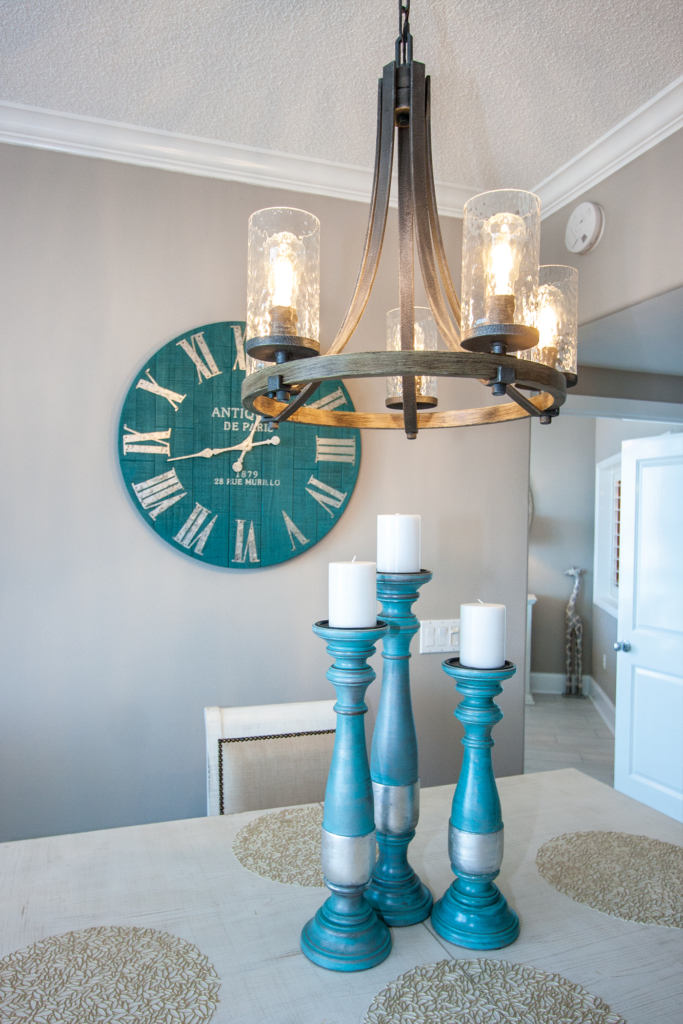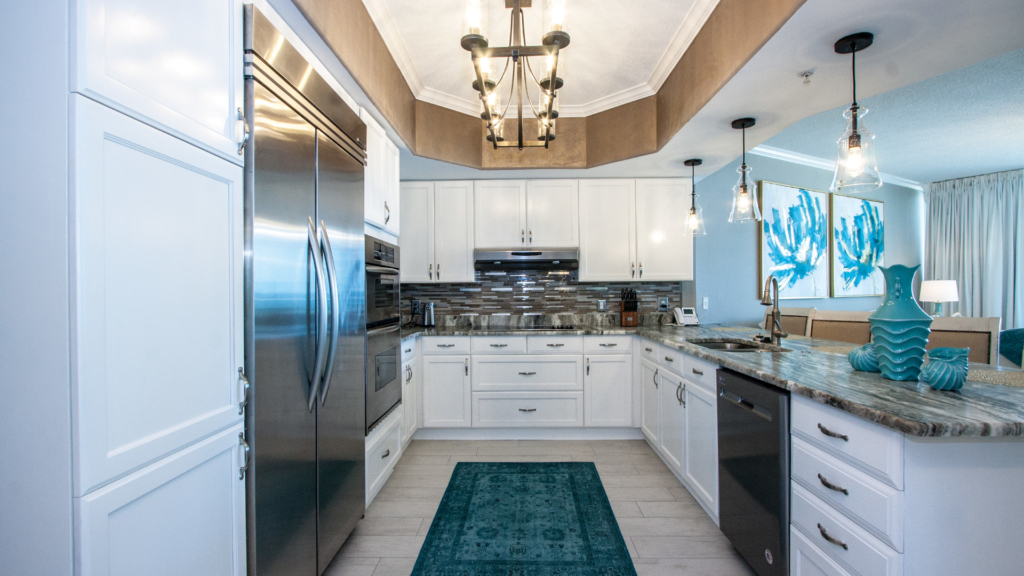 Dark Fixtures and Bright Kitchens
We love that the owners added dark, brushed metal light fixtures to balance out the colorful decor. The chandeliers in the kitchen, dining room and living room bring in a nice focal point and add contrast to the white cabinets and bright colors in the unit. The grey tones and textures of the brushed quartzite counter tops and tile back splash gives dimension to the space and invite guests to come closer and touch the surfaces.
B1116 is now listed on the Caribe Resort website for vacation rentals. Book your stay today and be one of the first guests to stay in this beautifully decorated condo.